cleartarn Content Management Systems
The cleartarn website engine allows a flexible user configurable website combined with powerful and secure web database functionality. The database functionality is scalable from a few to thousands of users and can be accessed through mobile devices. The system is implemented with a user editable photo gallery and video upload system and a news system. In addition to the range of available modules listed below, a number of new modules are under development and cleartarn is always interested in reviewing customer specific requests to determine whether current functionality can be increased or further modules developed.
---
Currently available modules are as follows:

CMS Module
The content management system can be combined with a graphic designer's layout or one of thousands of customisable standard templates to create a custom website giving the user complete control over the content with the ability to log in and easily change layouts, text, images, news etc. whenever required. The system has a built in user controllable individual page level SEO (Search Engine Optimisation) system and site linked Google Analytics to enable you to see in detail how your site is being accessed.
The content management system can be linked with a series of other cleartarn modules to give significantly enhanced features. These modules can also be stand alone and added to websites not using the content management system.
Estate Agents and Rightmove Real Time Data Feed
The CMS system can be implemented into a property sales and letting agency site including property, auctions, mailings of property particulars and the latest Rightmove Real Time Data Feed to upload properties to the Rightmove system.
Other Modules
The CMS system module can be the starting point to expand the online capability to include a number of web site related modules which can be either publicly accessible or subject to user login.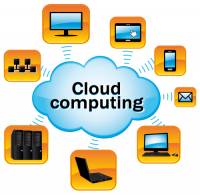 Available modules:
Additional Features:
Brochure and documentation download
Website secure area login module
Secure file upload and down load system
Corporate email, calendars etc.
Newsletters
Event planning system
Event resource planner
Qualification/training register system
Email reminder system
Equipment and facility hire system
Fixed Asset Register
Help desk system